Saints Peter & Paul Evangelical Lutheran Church (UAC)
215 N. Main St.
Suite 1-D
Simpsonville, SC 29681
Phone: 864-412-6330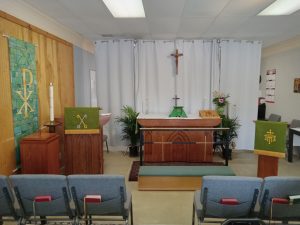 We are located in the Town Centre with access from N. Main Street on one side and W. Georgia Rd/N. Maple St. on the other side, just east of I-385 between W. College St. and Jones Ave on the west side of the railroad tracks. We meet in Suite 1-D, to the left of Barrons Hair Studio.